Prescribly was founded in 2018 to help pharmacists fill the gap that is being created by the projected physician shortage. The U.S. population is growing, and the number of people over age 65 is expected to increase by 50% by 2030, causing even more strain on the primary care practice. Pharmacists are uniquely positioned to help alleviate this stress on the healthcare system by providing complete care for simple conditions at the pharmacy.
Laws and regulations are beginning to change (the state of Idaho was the first to pass expanded prescriptive authority), and Prescribly is working to prepare pharmacists for this new practice. Prescribly provides online trainings for pharmacists to learn about the different health conditions they can treat, as well as gain access to screening protocols to assist them in assessing patients.
Our goal is to provide pharmacists the tools they need to educate themselves about the health conditions included in their prescriptive authority.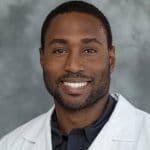 Dr. Richard Harris, M.D. Pharm.D.
Dr. Harris is a board certified internal medicine physician and pharmacist in Houston, Texas. Dr. Harris specializes in primary care and integrative medicine. He attended The University of Texas for undergraduate and pharmacy education and then medical school at McGovern school of medicine in Houston. Dr. Harris completed his residency training at The University of Texas Medical Branch. He has 13 years of healthcare experience, and has a deep passion for health and wellness (he's a firm believer in the low carb/ketogenic lifestyle). When he's not practicing medicine, he also enjoys sports and audible books.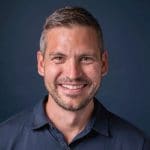 Mr. Janes first learned of the expanded role pharmacists can play in the healthcare system as he helped build TelePharm, a company focused on providing pharmacist access across the United States. He founded Prescribly in 2018 to continue to promote the clinical capabilities of pharmacists. He received his MBA from the Monterey Institute for International Studies in 2009, after finishing his service in Peace Corps in Moldova from 2005-2008. His deep passion for healthcare is only topped by his enjoyment of the outdoors.
Interested in learning more about prescriptive authority?
Many states around the US are finding pharmacist prescriptive authority as a tool to help address their physician shortages. If you would like to learn more about prescriptive authority, or how you can help get things started, in your state, please click below to contact us.